Building Community While Apart
When we opened the Forum's original call for proposals in early March, the world was a very different place. CLIR's Digital Library Federation Forum is and always has been a meeting place, a marketplace, and a congress for digital library practitioners from DLF member institutions and the broader community. Once it was clear that this year's events must be virtual, we turned towards bringing our meeting place, marketplace, and congress online—as always, with community at the center. 
Indeed, our guiding focus for this year's Forum is building community while apart, chosen as a top priority by respondents to a DLF community survey. Keep checking this page as we add updates about social and wellness events, our active bystander webinar, and news, resources, and opportunities for the #DLFvillage.
Check out our Social and Wellness activities page for self-care resources and fun social activities, including our Forum Pen Pals program and registration for a live book reading with our keynote speaker, Dr. Stacey Patton.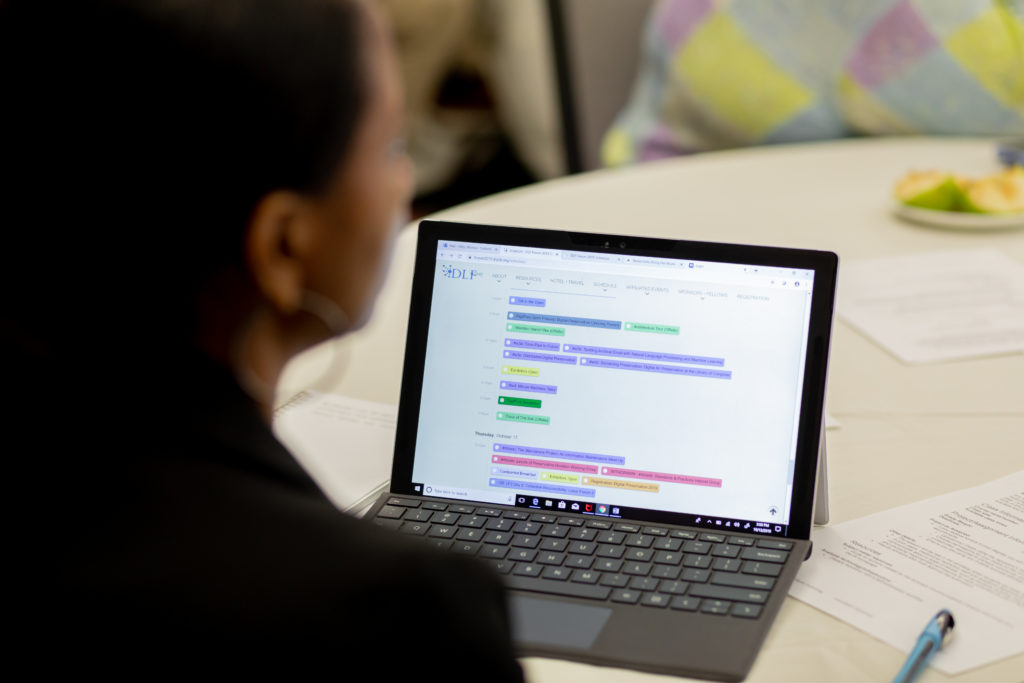 Stay tuned to this page for more information as it's available